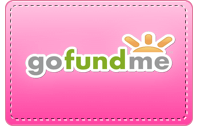 Exploring lungs for Lysa is a proactive conversation to help you gain insight to where I've been, what happened, and  what it's like now.  My blog originated as my first English101 writing assignment, in my first semester of college, January 2015.  6 weeks into the semester I got really sick.  21 days in the hospital sick and out of school for the remaining 9 weeks of classes. This blog became so much more than just an English assignment- It became my lifeline to friends, family, and followers.  I went from "not being sick enough" for lung transplant surgery to "Oh my gosh, I hope I don't die".  So hang on! Reading this blog is going to be a wild ride!
Warning! The video presentation above is intense, over the top, and motivating- it could be considered extreme but so is my life. Topics of my blog range from rare diseases, organ donation/transplantation, being positive in a negative world,  and living your dreams despite extreme circumstances, .
---
Welcome to my world!  I believe that every day of life is preparation, experience, and a new opportunity to not just exist but to excel, pursue goals, and enjoy life despite any obstacle. Why settle for "ordinary" when you can have EXTRA-ordinary?
When I was a kid and people would ask me, "What do you want to be when you grow up?" I wanted to be a Zoologist.  As high school graduation approached, I became painfully aware that I was NOT a big fan of school! At 17 years old  I saw a picture of Ms Olympia- Cory Everson and decided at that moment I wanted to look just like her- a champion!  I entered the world of bodybuilding and fitness.  IT became my passion, my life, and my world!
 At age 32 I was diagnosed with a rare, genetic disease called Alpha1 Antitrypsin Deficiency and  had a  lung function of 38%.  There is no cure, and I will need a double lung transplant in order to stay alive.   I asked the Dr., "Just tell me right now. What do i have to look forward too?".  His response was,  "Well…Nothing".  My parents were devastated! Me? I had bigger plans.  I may be 100lbs soaking wet but I am a BEAST!  I continued to train and compete until 2010 when my physical condition hit an all time low and honestly, so did the hope and excitement of pursuing the dreams I had for my life.
The past 5 years have been a difficult period of change physically, mentally, emotionally, and spiritually.
Currently with a lung function of somewhere between 15 and 20%,  I find myself in a weird place between what i used to do, what i want to do, and asking myself daily- what am I realistically "capable" to do?  I have had to re-evaluate and change my thinking, my goals, my dreams, and my life!
On January 2, 2015 I had the privilege  to experience my childhood dream of being behind the scenes at a zoo and being up close and personal with an animal I admire and respect and whose life somewhat resembles my own in a way, strong, powerful,  and almost extinct! A BEAST. He is an Indian rhino and his name is PJ.
 An old spark had been reignited and a new dream came into view!
My blog is intended to be a resource of education, awareness, and discussion, and most importantly a plethora of hope!  I want people to look at me and say "Because of you, i never gave up!" and I hope that after double lung transplant I will not only have a second chance at my own life but hopefully make it possible for rhinos and other African mammals facing extinction to also have a second chance to thrive!